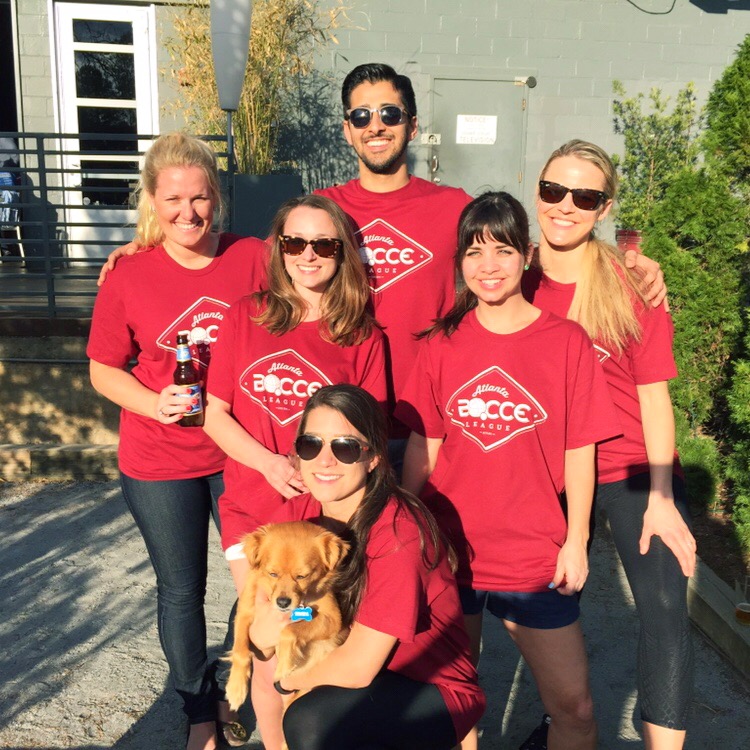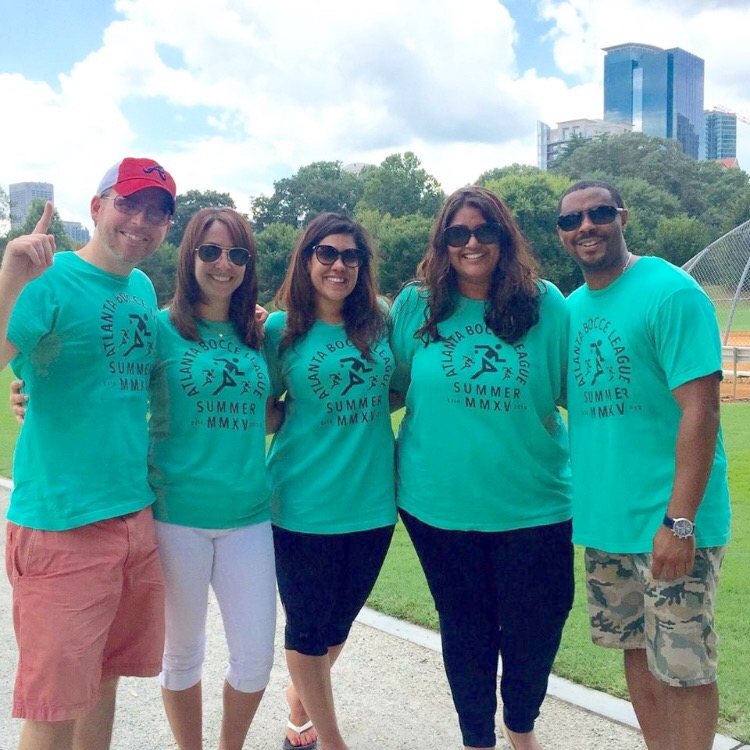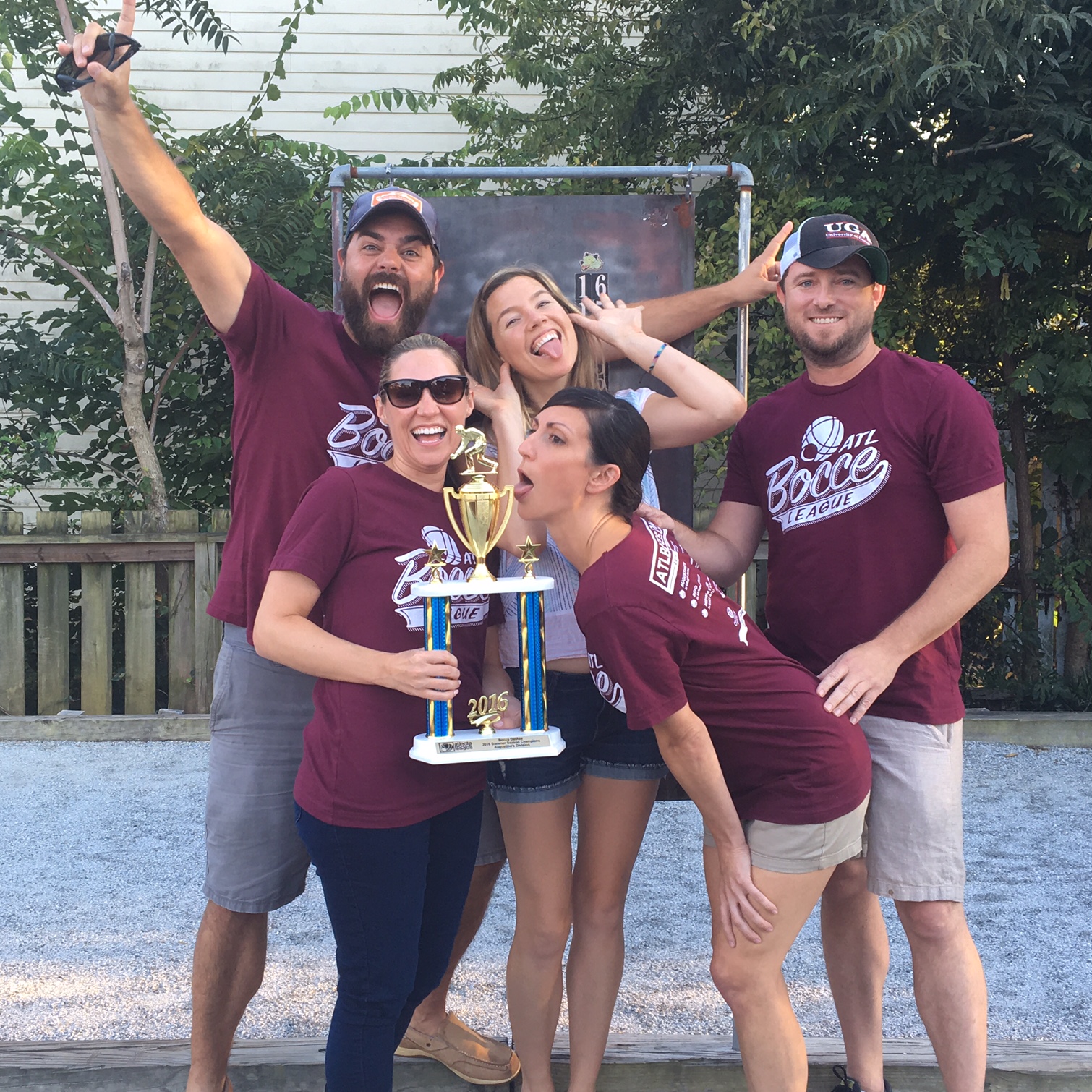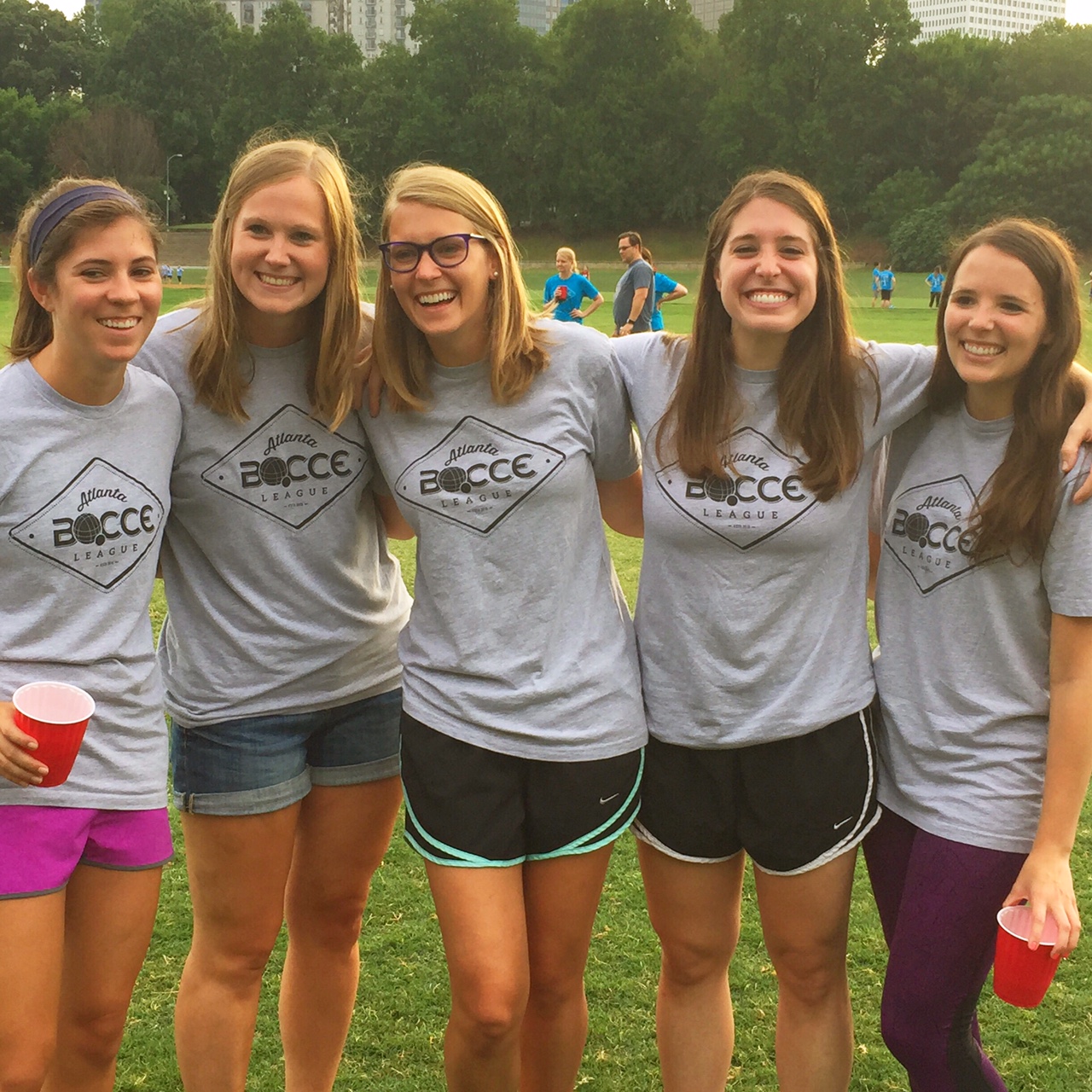 Fall Season Registration
If you would like to join our league next season, sign up or contact us to find out more information.
Email
Season:
8 Week Seasons Including Playoffs
Team T-shirts
Food & Drink Specials
Equipment & Facilities Provided
Fun & Social Refs
Connect with us:
Welcome to the Atlanta Bocce League!
Bocce ball as my friends and I know it is a laid back outdoor drinking game. While this statement may offend serious experts and professionals in the sport, I believe that the entire philosophy surrounding the game, and this league, is one of relaxation and fun.
The original idea behind bocce goes back to Egypt circa 5000BC when the game was played with polished rocks. According to some, bocce is the oldest game known to mankind. The game, like everything else, was stolen from the Egyptians by the Greeks and then from the Greeks by the Romans who then coined the current name of Bocce from the Latin bottia, or boss. Pretty sweet, right? They basically knew this game was going to kick ass two thousand years ago.  
It's pretty easy to play. Basically the essentials for bocce are: something to sit on, something to sip on, something to listen to, and the bocce balls. You find a flattish place to set up camp and then start playing. You start by tossing the pallino in the opposite direction from the drinking/sitting area. You can throw it as far as you want to, but obviously the farther away the pallino is thrown the harder it is to reach with the bigger bocce balls. Next one team throws the first of their larger balls.
Fall is the perfect season to play. The weather is cool and the ground is dry. So come on ATL, we all know we need more exercise and more excuses to drink during the day!